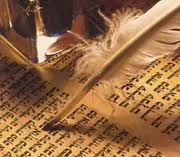 "Forever, O LORD, Your Word is settled in heaven. Your faithfulness is unto all generations: You have established the earth, and it abides." Psalm 119:89,90
We have had technical problems and could not get into Kedesh website for Daily Prayer. We are all fixed now and will continue.
Take in Psalm 119: 89. His Word is settled in heaven. Think about this. His. His Word is complete, finished, accomplishing everything written. His Word is alive. Hebrews 4:12 says, :"For the Word of God is living, and powerful, and sharper than any two-edged sword, piercing even to the dividing asunder of soul and spirit, and of the joints and marrow, and is a discerner of the thoughts and intents of the heart." Oh, please take time to meditate on Hebrews 4:12. His Word is true! "Sanctify them by Your truth. Your Word is truth." John 17:17. And Psalm 119:160 says, "Your Word is true from the beginning: and every one of Your righteous judgments endures forever." His Word is life and alive and true!
In these last four days we have been centered on His Word talking about His love for us. We have repented for walking in our own ways….not His. Our repentance includes not only the Jews but also the CHURCH. We have not know Him or known His ways. We repented for not desiring Him above all else. Our hearts were overwhelmed for His love for us. He never gives up on us. Our praises lifted up high and we remained in that place of praise.
YHWH said, "I am the LORD: I appeared unto Abraham, unto Isaac, and unto Jacob, by the Name of God almighty, but by My Name the LORD was I not known to them. And I have also established My Covenant with them, to give them the land of Canaan the land of their pilgrimage, in which they were strangers. And I have also heard the groaning of the children of Israel whom the Egyptians keep in bondage: and I have remembered My covenant. Therefore say unto the children of Israel, I Am the LORD, and I will bring you out fro under the burdens of the Egyptians and I will deliver you out of their bondage, and I will redeem you with an outstretched arm, and with great judgments: and I will take you to Me for a people and I will be to you a God: and you shall know that I am the LORD your God, who brings you out from under the burdens of the Egyptians. And I will bring you in unto the land, concerning which I did swear to give it to Abraham, to Isaac, and to Jacob: and I will give it to you for a heritage: I Am the LORD." From Exodus 6
You are welcome to join us……just fill out the contact information and we will send you a zoom link. Enjoy His presence! We have the most wonderful people that the Lord has sent us to pray for the salvation of the Jews. And, He has been with us every time we pray…..He is always good…….what an awesome God we serve!