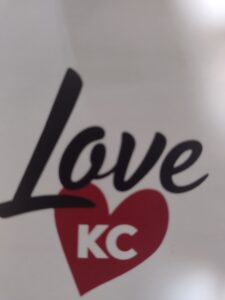 "Our vision at Love KC is to see every neighborhood within a 35-mile radius of downtown Kansas City, Missouri, adopted by a disciple living on-missiion." Love KC's mission is to support you as you love God and love your neighbors and tell them about Jesus. Love KC "encourages you to live on-mission every day joining Jesus where He is already at work where you live, learn, work, and play. We teach a simple pray, care and share rhythm.
Please visit our website at Lovekc.net
Our Facebook page is lovekctoday
Our You Tube channel is Lovekctoday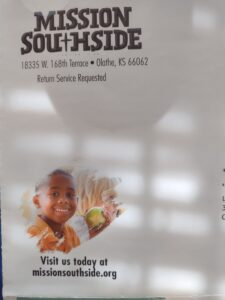 Mission Southside has a neighbor's heart. They bless the Olathe area with their love, support and prayers for those in need. They help with physical needs in the community as well as share the love of Jesus. They have a food bank, library, furniture, Site Teams who distribute food and help local apartment communities and their needs.